*This post may contain affiliate links. As an Amazon Associate we earn from qualifying purchases.
When it comes to demonstrating love and devotion, our dogs cannot be beaten. How can we not love them in return? We want to provide the best possible care for our four-legged companions. However, all puppies, especially large breed ones, have special nutritional needs that must be met for optimal health. Purina Pro Plan Large Breed Puppy Food is designed to meet the health needs of large breed dogs.
The Purina company has our concerns covered. They have been making dog food for over 85 years. Their staff includes numerous specialists of over 400 scientists like veterinarians and nutritionists that make over 30 dog food products. Each product is tailored to meet the needs of every breed, size, and age of dogs. For large breed dog owners, Purina Pro Plan Large Breed Puppy Food is the perfect nutritional choice.

Why Purina Pro Plan Large Breed Puppy Food Is Best for Large Breeds
This specially formulated chicken and rice dry dog food takes the guesswork out of choosing the proper food for your large puppy. The nutritional needs of large breed puppies are unique, and Purina Pro Plan Large Breed Puppy Food contains chicken and rice blend designed to meet those needs.
Large breed dogs have special nutritional needs that you don't have to consider for other breeds. Lynn Buzhardt, DVM, from Veterinarians & Emergency Vets warns against taking a one size fits all approach when rearing a large breed puppy.
She claims there is no one "universal dog food." Nutritional needs of dogs vary from breed to breed. For instance, it makes sense that large breed dogs require more protein and carbohydrates. She further states that "how fast a pup grows has to be carefully regulated." If a puppy is given a diet too high in fat, it can result in a growth rate that exceeds the skeletal system's ability to keep pace. That can result in skeletal deformities and weak joints.
Also, the calcium and phosphorus mineral needs vary by breed. These minerals work together to provide healthy bones and joints. Too much calcium will upset the proper balance by affecting the optimal level of the phosphorus.
Another nutritional consideration is the protein level. Although protein is a basic building block in a puppy, it needs to be regulated. Although puppies need more protein than adult dogs, too much protein will result in calcium and phosphorus deficiencies. Purina Pro Plan Large Breed Puppy Food is specially engineered to meet these needs of your large breed growing puppy.
Purina Pro Plan Large Breed Puppy Food Uses Quality Ingredients
The number one ingredient in Purina Pro Plan Large Breed Puppy Food is chicken. This food provides an important high-quality protein which offers, in turn, essential protein building blocks for growing and developing muscles.
Another important ingredient is rice. This is an easily digestible complex carbohydrate that meets a growing puppy's energy needs while being easy on the digestion. Added Glucosamine supports the developing joints and cartilage. Calcium and phosphorus build strong teeth and bones. Fish, rich in omega 3 and 6 fatty oils, nourishes the brain, eyes, skin, and coat. Purina Pro Plan is also rich in antioxidants that support a developing immune system.
Purina Pro Plan Large Puppy Nutritional Value Breakdown
Guaranteed Analysis
Crude Protein (Min) 28%.
Crude Fat (Min) 13%.
Crude Fiber (Max) 6%.
Moisture (Max) 12%.
Linoleic Acid (Min) 1.6%.
Calcium (Ca) (Min) 1.1%.
Phosphorus (P) (Min) 0.8%.
Selenium (Min) 0.3mg/kg.
Vitamin A (Min) 15000IU/kg.
Vitamin E (Min) 100IU/kg.
Docosahexaenoic Acid (DHA)* (Min) 0.05%.
Glucosamine* (Min) 500ppm.
*Not recognized as an essential nutrient by the AAFCO Dog Food Nutrient Profiles.
Calorie Content (Calculated)
Metabolizable Energy (ME) 3922 kcal/kg 1779 kcal/lb 417 kcal/cup.
Purina Pro Plan Satisfied Pet Owners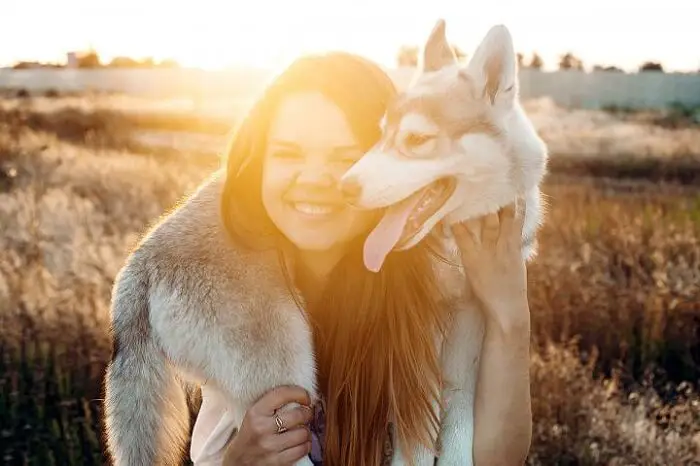 Here are a few customer comment summaries taken from Purina Pro Plan Amazon page:
The price is very reasonable. Purina offers coupons on a regular basis which makes their product very affordable.
Purina Pro Plan formula gives the fur a healthy sheen.
Picky eaters love this food.
Purina Pro Plan is very well tolerated by dogs with sensitive stomach issues.
My dog is full of energy, has regular BMs, and never has any GI distress.
Purina Pro Plan Large Puppy Bottom Line
Purina Pro Plan is your puppy's best food choice because it has been specially tailored to meet a growing dog's needs. Large breed puppies have special requirements related to their health and development that other dogs do not have.
Since humans have different dietary needs throughout their development and life, doesn't it make sense that different types of animals also have different dietary needs? Due to the huge number of breeds and size differences among dogs, this becomes of even greater importance.
Most of us don't have the expertise to know whether we are buying the best quality nutrition for our pets. Our pet's needs are complicated and beyond the knowledge of the typical owner. Thankfully, Purina Pro Plan has eliminated the worry and guesswork from our pet food buying decisions.
Purina has been in the pet food business for almost a century. They have a highly specialized staff of scientists, nutritionists, and veterinarians that know how to provide the best nutrition for your pet. The experts at Purina have made it easy to give us the confidence we are buying a high-quality product at a very reasonable price.
In conclusion, Purina has the expertise, experience, and good name. Therefore, you can rest assured that when you make Purina your choice, you are buying the number one choice of dog food in the world.
Image source: 1