*This post may contain affiliate links. As an Amazon Associate we earn from qualifying purchases.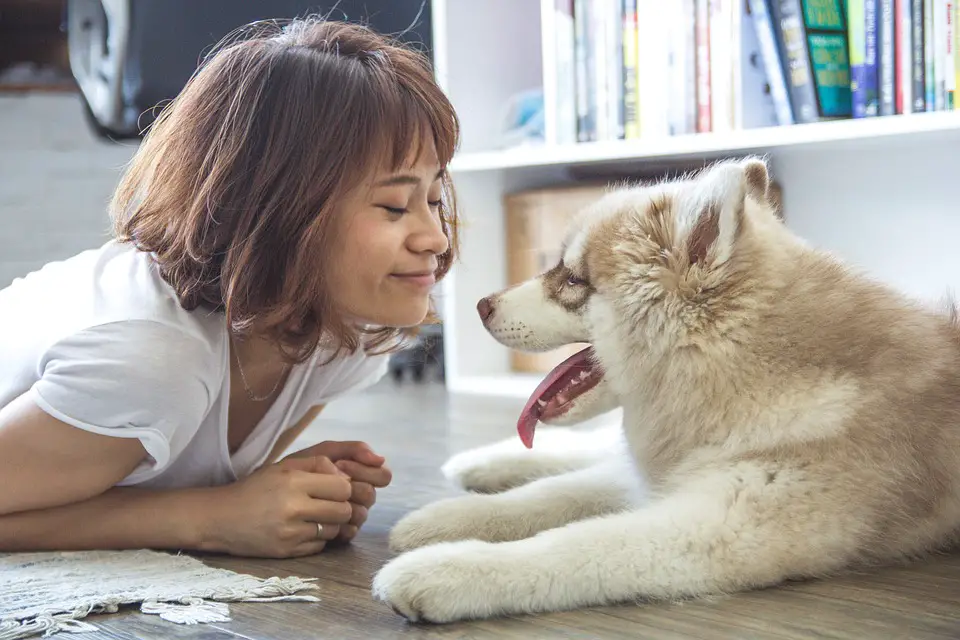 Training your dog to carry a backpack comes with a lot of benefits. Part of the training process is instilling a sense of worth in your dog. High-strung dogs or overly nervous dogs are easier to handle when they have a job. The backpack and the training that goes with it gives them this job whether it's a real job or just a tool to calm your dog down on walks.
The most common mistake dog owners make involving dogs and backpacks is lack of training. Some dogs might need very little training while others require a week or two. Merely putting the pack on the dog is the wrong way to get started. Whatever your reasons might be for equipping your dog with a backpack, the backpack benefits you and your dog. For example:
Adding some weight to high strung dogs burns more energy.

The dog can carry its water and food on long hikes.

Large dogs can carry snacks for you as well.

Having a job is great for your dog's discipline.

They can carry a few lightweight survival tools for you in case something happens on a hike.
We put together this handy guide that briefly goes over the basic pros and cons of dog backpacks. You just read the pros, and the cons are a little further down. We've also included a list of our favorite dog backpacks and a buyer's guide to help you choose the best backpack system for your dog. Just follow our tips, and you and your dog will enjoy the experience.
COMPARISON TABLE
[amazon box= "B00VJUIR3C,B01MT8PLG8,B01MRVXHZT,B07BMN5QX7,B07D3FD5RT,B06Y19X5JG,B0181RT2CA" template="table"]
Will A Backpack Harm My Dog?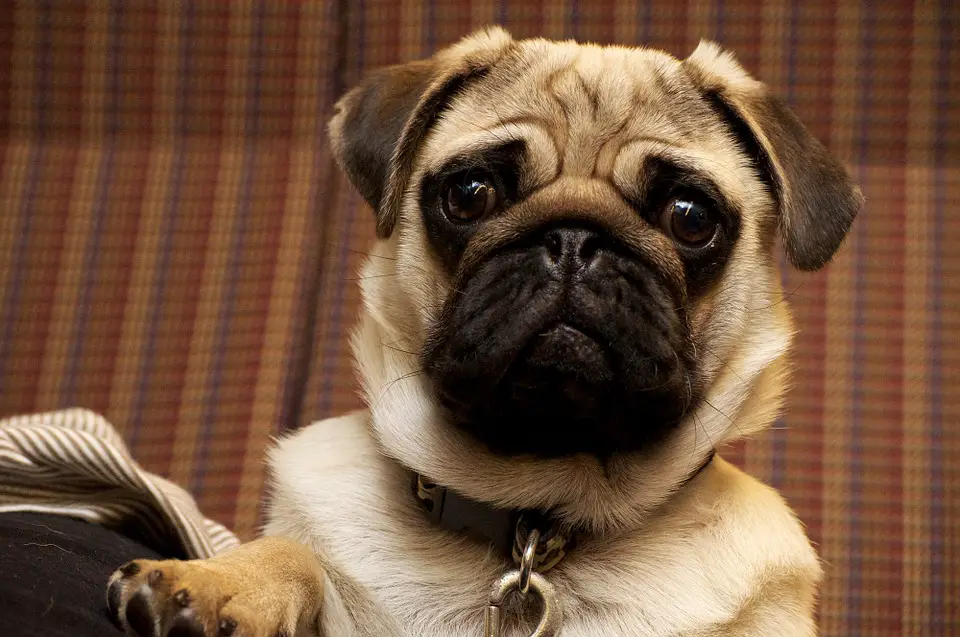 This is a yes and no question. If your dog is too old to carry the weight on long hikes, the backpack is a bad idea. Never use a pack with a dog that's not fully grown. If your dog is too young for one, you run the risk of damaging their joints or causing growth issues, especially if you add weight to the pack. Talk to your vet if you have concerns about backpacking with an older dog.
How Do I Train My Dog To Carry A Dog Backpack?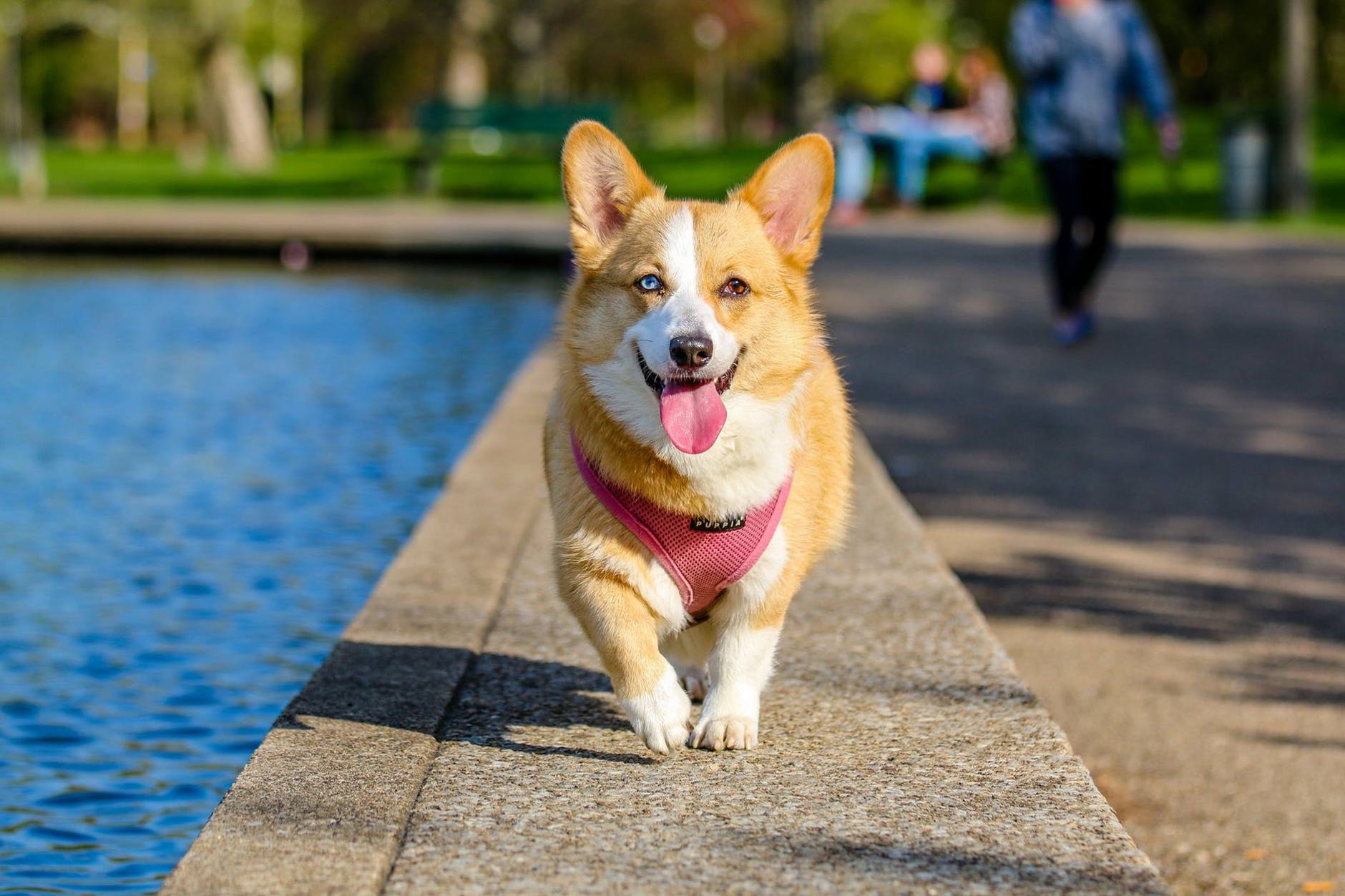 This part is much simpler than you think. The first step is finding the right backpack for your dog. If you can shop locally for dog backpacks, go let your dog try on a few. You can always order it online if the prices are better.
Make sure the backpack fits comfortably and don't run the back of your dog's neck or legs. Make sure the backpack puts most of the weight on your dog's shoulders. It works the same for dogs as it does humans.
Slowly introduce the backpack idea to your dog. Put some treats in the pockets and carry the backpack for them on a hike or two until they learn their treats come from the bag. Leave the pack near their bed at home or someplace they feel safe. They'll want to sniff around a lot. Don't leave them in it during this part. We both know what happens if you make that mistakes.
When you put the backpack on the dog for the first time, be slow and gentle. Let them set the pace and stop if they start shivering or become visibly afraid. Some dogs won't carry a backpack no matter what you offer them. They'll just stand in one spot once you put the pack on and refuse to move. Don't try to force them to carry it. Just accept that it'll take more time and possibly never happen.
If your dog is ok with the backpack, add some weight and let them wear it around the house or in the yard. It's vital that they learn how to move past things to avoid getting hung up on rocks and sticks along the trail. It won't take them long to figure this part out. Use plastic bags filled with rice or water bottles to add weight during training.
Never let your dog carry more than 20 percent of its weight during training or on regular hikes. Be patient even after you've spent some time conditioning your dog. Nylon rubbing against trees and bushes can be spooky on the first few walks. The rest of the training is all about repetition and patience. Given the time they need, most dogs accept the backpack and enjoy their new job.
The Best Dog Backpacks
Remember that you never want to ask your dog to carry more than 20 percent of their body weight. Keep that in mind when you choose a backpack. Comfort is the most important feature to look for followed by durability and price. Consider where you walk or hike and how long your dog is on the trail. Less is better with dog backpacks; they aren't pack mules.
[amazon link="B00VJUIR3C" title="Kurgo Dog Backpack" /]
[amazon box="B00VJUIR3C"]
We don't have a favorite dog backpack because all dogs are different, and we don't know what you need on a typical hike. That said, this backpack is one of the best we reviewed. It's made lightweight, heavy-duty material and it's waterproof. The saddlebag part of the pack is spacious and easy to get to if you're in a hurry.
You can order this backpack system from Amazon for $49.99. It comes in blue, red, and black colors, and fits dogs from 30 to 110 pounds. It fits most dogs comfortably, and it does it without a lot of extra straps. The top handle and side panels have built-in reflective material to help keep your dog safe and aid you in finding them if it gets dark or they run off chasing a squirrel.
[amazon link="B01MT8PLG8″ title="RUFFWEAR Full-Day Hiking Pack for Dogs" /]
[amazon box="B01MT8PLG8″]
All the backpacks on our list are excellent, so we're still not picking a favorite, but RuffWear makes some of the best dog backpacks. They're designed with durability and comfort in mind which are the two most important things to look for in a pack, comfort being first of course. They come in several high visibility colors like bright green, orange, and red.
You can order one from Amazon for $79.95. Most backpack systems are built for large dogs, and we understand why. A Yorkie with a backpack isn't going to carry much more than its ID. These saddlebags come in a size for almost every dog, except extra small breeds. There's even a size for dogs that fall on the bigger side of the small breeds category.
[amazon link="B01MRVXHZT" title="Outward Hound Urban Lightweight Hiking Backpack for Dogs" /]
[amazon box="B01MRVXHZT"]
This backpack system is designed for short hikes or quick day trips to the park or beach. It doesn't have the storage space of the other packs we reviewed, so we don't recommend it for camping trips or extended hikes. It has two large and two small zippered pockets, but the pockets don't expand more than an inch or two.
It is on the cheaper side of our list at $32.22 on Amazon. It only comes in a brown canvas color scheme and doesn't have any reflective material built into it anywhere. You can order it in one of two sizes to fit most dogs from about 30 pounds to 70 pounds. Customers with dogs over 70 pounds claim it doesn't fit their dog well.
[amazon link="B07BMN5QX7″ title="OneTigris Dog Camping and Hiking Backpack Saddle" /]
[amazon box="B07BMN5QX7″]
This backpack is excellent for dogs with medium and short hair. It's water-resistant and made from 1000D nylon material. It has two zippered pockets and a few fast access pockets secured with hook and loop closures. The backpack weighs less than a pound and adjusts to fit your dog. It's perfect for half day hikes or short trips down the beach.
You can order one from Amazon for $39.98. It comes in black or brown canvas colors and fits dogs from 50 to 100 pounds comfortably. It has extra pockets for dog IDs or tags, and it comes with a durable top leash hook. The nylon is too noisy for some dogs, and it's abrasive if not fitted or put on correctly. Customers that own this backpack do not recommend it for long-haired dogs.
[amazon link="B07D3FD5RT" title="Go Fresh 2-in-1 Pet Dog Harness and Hiking Dog Backpack" /]
[amazon box="B07D3FD5RT"]
This backpack system is excellent for dogs of all shapes and sizes. It's made from lightweight material that's waterproof but may not do well in rocky areas or anywhere the pack might encounter sharp edges. It has reflective elements built into the straps and pockets to help keep your dog safe at night or help you find them in the dark.
You can order this backpack from Amazon for $14.99. The price goes up to $24.99 for large dogs. It comes in three sizes that fit small, medium, or large dogs, but customers claim the largest size does not fit dogs over 80 pounds. Customers also say that people with long haired dogs should avoid this backpack because the nylon fasteners and adjustment rings get tangled in the hair quickly.
[amazon link="B06Y19X5JG" title="FrontPet Explorer Dog Backpack and Saddlebag System" /]
[amazon box="B06Y19X5JG"]
This is one of the most economical backpack systems we reviewed. It's made from durable nylon, but it isn't waterproof. It comes in grey with green highlights, and the saddlebags are detachable. The saddlebags are roomy, and each one has two compartments for storing your dog's hiking gear. The nylon isn't coated, so it is noisy.
You can order this pack from Amazon for $29.99. Customers that own this pack agree that it fits most dogs from 60 to 90 pounds, and it's easy to get on and off the dog. Customers do not recommend it for dogs with long hair. The leash ring on top of the pack gave some customers trouble as well. For the money, this is a good backpack, and most customers gave it positive comments.
[amazon link="B0181RT2CA" title="Pettom Dog Saddle Backpack" /]
[amazon box="B0181RT2CA"]
This is a dual-purpose backpack. The saddlebags are detachable leaving just a vest for your dog. They make quick walks on a leash more pleasant for your dog when compared to a collar. It's made from waterproof materials that are durable and tear resistant. It only comes in red or green colors, but it's a good-looking backpack in either color.
You can order one from Amazon for $64.99. The material of this backpack system is made of is less noisy than nylon backpacks and still offers a waterproof place to store your dog's trail treats or identification.
The extra straps and material may take longer to get used to if your dog is timid. Some customers complained that the backpack caused problems with long haired dogs because all the extra straps caused the dog's hair to get trapped easily.
Your Buyer's Guide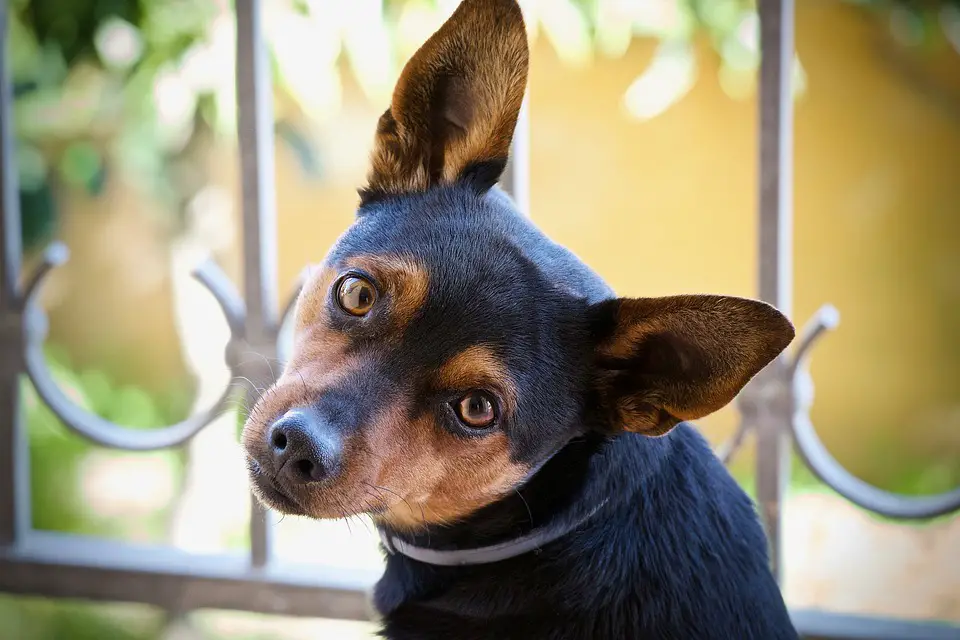 Buy a pack that fits. That's the most important rule to finding a dog backpack. We included some great bags on our list, but we can't pick the right pack for you. All dogs react to new things differently, and dogs come in many shapes and sizes. The best advice we can give you in this buyer's guide is to forget the cost and focus on your dog's comfort.
Our Final Thoughts
Remember our tips for training your dog to carry a dog backpack. Don't rush them and give them plenty of time to get to know the backpack. Leave it near a spot they feel safe, so they will investigate it and get used to seeing it and smelling it. If necessary, carry the backpack yourself on a few short hikes and keep your dog's treats in the pack. That's a great way to get them to love it.
Adding a backpack to the life of a dog is rewarding for the dog in the long run, and it takes some weight off you. Timid breeds and high-strung dogs will benefit from backpack training if you have the patience to train them. Just remember that your dog is not a pack mule, so keep the weight in the backpack below 20 percent of their body weight. Otherwise, get outside and enjoy the trail with your dog.