*This post may contain affiliate links. As an Amazon Associate we earn from qualifying purchases.
Finding the perfect large dog kennel or crate most often involves scanning through page after page of reviews. Most of them are conflicting and consider an enormous range of dogs and behaviors. Here, we've narrowed the lists down a bit for you and your pooch. Remember that all dogs need time to adjust to a kennel, even if they've lived in them their whole lives. If your dog begins to chew or try to break out, seek a trainer's advice.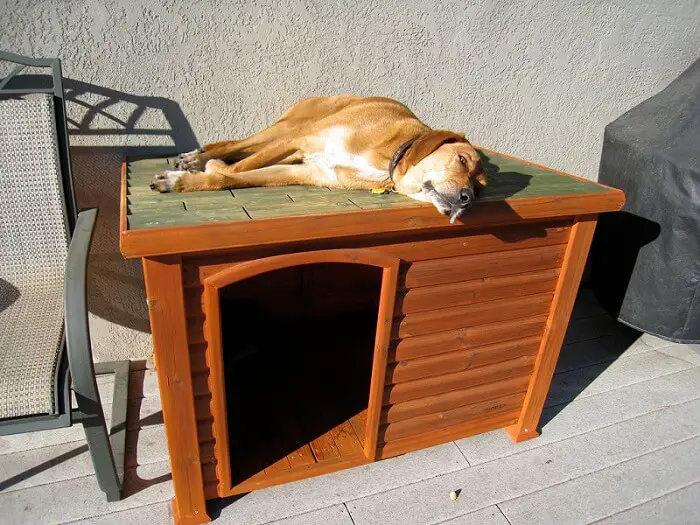 Top 4 Large Dog Kennel & Crate Options
A. Wire Crates
1. Best Single Door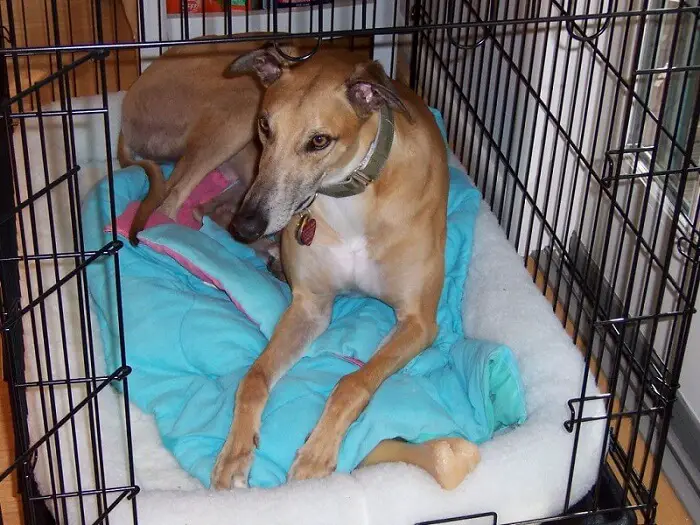 Retriever Single Door Large Breed Wire CrateSuited best for dogs of 50-90 pounds, the Retriever large breed wire crate will stand up to a good deal of punishment. It folds flat for easy storage but has an extra quick-lock mechanism to prevent collapse when a dog is within. Still, we need to mention that like any crate, this one is not completely foolproof. This crate is ideal for dogs who are already comfortable in a crating situation but may need a larger size or replacement.
2. Best Two Door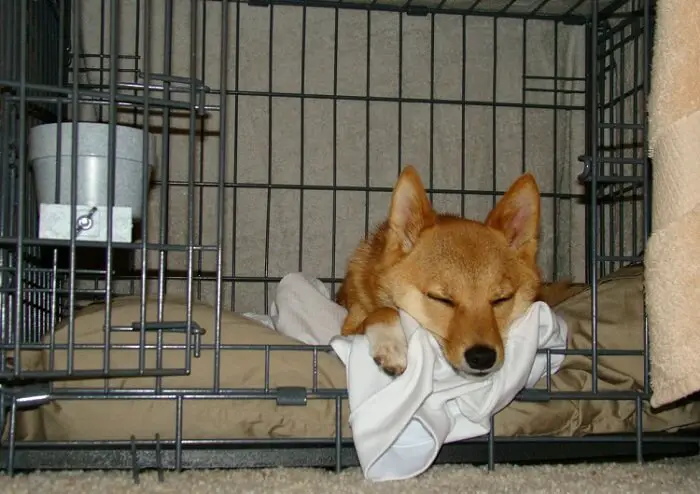 Midwest Lifestages Folding Metal CrateTwo doors means ultra ease of use. Midwest is the biggest name on the market for wire crates, so it's no surprise this tops our list. Some owners simply desire a crate with no bells or whistles, just a solid containment unit, so their pup will stay out of trouble. Midwest is kind enough to manufacture this crate in sizes from Chihuahua to Great Dane, meaning that you'll have no trouble finding a match for your pooch. On top of that, all Midwest crates come with an included divider. For those of you with large breeds, this means that your pup can grow with its adult kennel rather than having to buy a size larger every few months. What a nice inclusion to help you save a few bucks.
B. Plastic Kennels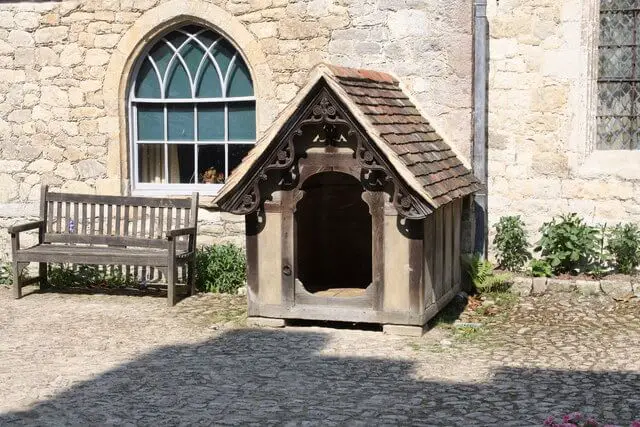 1. Lab Sized Dogs
RuffMaxx Pet KennelRuffMaxx is made by Remington and will hold up to all but the most brutal of beatings by your dog because they're made for hunting sized dogs. Those dogs are typically pretty excited and tend to rake, bite and have a party when stuck in their kennels. Like any large dog kennel, this one comes in sizes suitable for spaniels and labs and runs up to a size large enough for a small bloodhound.
2. Simply Enormous Furry Friends
Vari Kennel Model 700 Giant BreedsPetmate's Vari Kennels are a well known any breed, any size line with several affiliate lines in between. The giant model is the largest plastic kennel on the market as of this writing and will hold everything from small terriers to most molossers. The exceptional bar and lock mechanism keeps dogs where they belong unless they shred the 3/4 inch thick plastic surrounding them. If you're looking for a large dog kennel, the 700 model is simply the biggest thing available and gives your pets a bit of room to stretch out. The single door is made of heavy-duty aluminum that is coated with a rust resistant sheen. This helps keep doors fresh and rust-free even if they are regularly chewed on.
Shopping Around
Where you get your large dog kennel or crate highly depends on what stores you have in your area. Here are a few suggestions.
1. Walmart
Walmart and other department stores like it usually carry a wide variety of large dog kennels and crates. With site to store pickup, you can easily order your pet supplies online and simply grab them in the store rather than having to shop around. This is a great last minute place to grab your crate or kennel.
2. AAFES
AAFES or The Exchange is a military-only store, usually based on military bases around the US. If you have access to one of these stores or a friend does, dog crates and kennels are a good deal cheaper there. These stores sell untaxed items, which saves you a pretty penny on giant and large dog kennels, too.
3. Petsmart/Petco
Petsmart, Petco and their variety boutique stores in densely populated metro areas almost always have every size of dog crates and kennels available. Both of these stores offer quicker pickups with site to store website ordering, along with letting you check stock to be sure that your desired crate is there. Usually, during Black Friday Petsmart and Petco have at least one type of crate or kennel for a deeply discounted price, so keep an eye out if you're buying in this season!
4. Feed Stores
Feed stores such as Tractor Supply Company have large dog kennels available. Specifically, Tractor Supply Company also carries a wide variety of high-quality dog foods for your furry friend. On top of that, this is the spot to grab flea control, shampoo, collars, leashes, bells, tags and all sorts of other dog items. It's a good one-stop shopping spot.
5. Garage Sales
Looking for a bargain? Look through your local garage sales and see if anyone is selling pet supplies. You can usually get your pet crates and kennels for pennies on the dollar when buying them used. Remember to wash and wipe any used pet crates with a bleach wash for sanity purposes and let it dry in the sun. Also look up the model and manufacturer to be certain that there is no recall on the product before buying it.
6. Online
For those not in need of a large dog kennel or crate immediately, online stores will probably yield slightly cheaper options than brick and mortar outlets. Amazon, Petflow and other stores often offer competitive prices on top of online-only coupons and sales. Most of these online retailers have speedy delivery options, sometimes with discounts for shipping if you don't mind waiting an extra day or two.
To sum up, sooner or later you will need a large dog kennel or crate for your pet. I hope that our recommendations will help you take a better and more informed decision. If you use another dog kennel type that you consider a good one, feel free to leave a comment in the special section below.