*This post may contain affiliate links. As an Amazon Associate we earn from qualifying purchases.
Ladies and gents, it's that time of year again. The moment we've all been waiting for. It's time to finally break out the costumes, wigs, makeup, and our scariest masks for Halloween. However, if you've outgrown this phase in your life, (which, let's face it- is there every a time to grow out of dressing up for Halloween?), you might've started dressing up your kids instead. And if you don't have kids, your furry kids, and by that, I mean your dog. Some Halloween costumes for dogs can be downright adorable, funny, or just plain weird, but we love them all. Who doesn't love to see a dog running around in a little Halloween costume? It's just undeniably cute. For this holiday season, I am conjuring up the best costumes that you can dress your dog in!
Ewok PuppyImage Source: target.com
Okay, so who out there doesn't love Star Wars?? I'd love to hear someone say they don't. After the recent release of the new Star Wars movie, of course one of the top-selling dog costumes HAS to be Star Wars related, am I right? Well, luckily, they have created the most adorable Ewok puppy costume ever. Now, if you want to dress up as your favorite character from Star Wars, you can do so, and have your little puppy to match!! This costume is only $14.99 and you can find it online at target.com!!
2. Jedi Dog
Image Source: target.com
In addition, to the cute little Ewok costume above, you can tell people that your dog is a Jedi with this fancy little Jedi Robe costume!! If you're going for the more prestigious and scholarly look for your pup, this is definitely the way to go. Not only will your dog look comparable to a wise, old prophet, but he will also be the cutest little pooch on the block! Grab one of these costumes for only $17.99 at target.com as well!! The force will definitely be with you and your pup, rocking this look.
3. Raptor Dog
Image Source: target.com
Ahhhhh!! It's a bird, it's a plane, it's actually just a dog wearing the most adorable and non-terrifying costume in the world. In Jurassic World, Blue made a huge splash on the screen, being the hero in the end. So who wouldn't want to honor Blue and the rest of the raptor gang, in the most honorable way?? Of course that way is to dress your dog up as them for Halloween. With this costume, you'll have all the trick-or-treaters scared for their lives and then wanting to pet the little pup after they realize that it's just the cutest, and harmless dog dressed up as raptor. Thankfully, this costume can be all yours for just $25.99, at -you guessed it- target.com!
4. Politcal Pup
Image Source: zazzle.com
No one ever said that you can't have fun with these Halloween costumes! Since 2016 is the year that is known to have the two worst candidates running for president, why not make fun of them in a cute and funny way? Have your dog wear funny political costumes!! You can find whatever Hillary Clinton or Donald Trump costume you want by going to zazzle.com and finding the best political doggie shirt, where prices range anywhere from $20 to $25! As long as you have a small loan of $1,000,000, you should be fine!!
5. Minion Doggie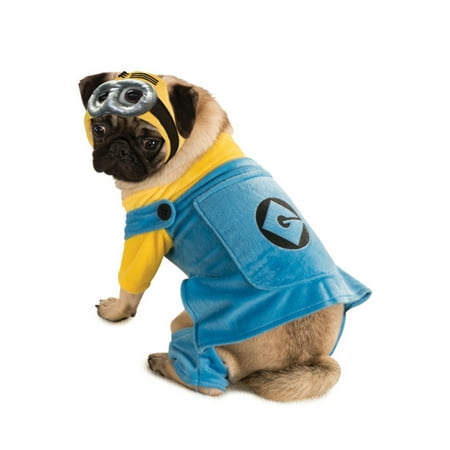 Image Source: walmart.com
Bello, bi-do. Kampai. Muak Muak Muak. What does that mean? Who knows. But it's the language of the ever-so popular Minions! I'm sure if we did know what they were saying all of the time, they would probably be telling you to buy this cute little doggie costume that is a perfect representation of the Minions.  If you bought this costume, all the kids in the neighborhood would be sure to award your dog best costume on the block!! You can pick up this costume at walmart.com for only $14.69!
6. UPS Dog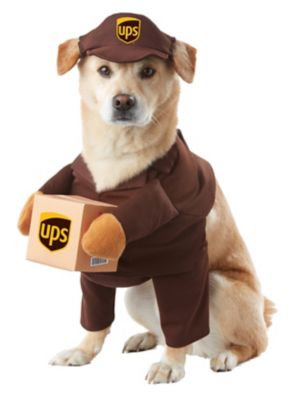 Image Source: spirithalloween.com
Why would your dog chase the UPS man, when he could just be one? This costume has to be one of my favorites this season because it's just too funny. Stereotypically, dogs are known to chase the mailman or UPS man, but how punny is it that your dog could just be them instead? Anyone who sees this costume running at them, will die out of laughter, I promise you. This dog Halloween costume is sure to be a big hit!! This costume can be yours for just $24.99 from spirithalloween.com.
7. TMNT Dog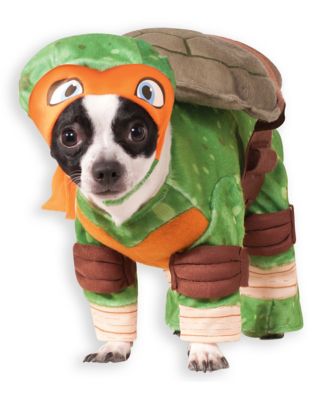 Image Source: spirithalloween.com
Movie dog Halloween costumes are a hit now-a-days! One recent movie that came out was the new Teenage Mutant Ninja Turtle movie! Just like they used to be popular years ago, they're making a comeback, and with it, comes the inevitable memorabilia. This memorabilia just happens to include the cutest dog costumes, and not to mention you can get any turtle you want- Michelangelo, Donatello, Raphael, or Leonardo! Just like you can get the adorable UPS man at spirithalloween.com, you can find these pizza-loving, Shredder-hating costumes at Spirit Halloween as well for only $26.99.
8. Pumpkin Pup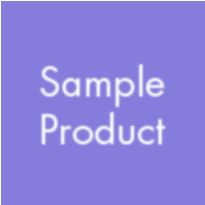 Image Source: partycity.com
I saw this costume and just couldn't help myself. This is the typical Halloween costume, but always a classic!! A puppy dressed up as a pumpkin will never ever get old. It screams Halloween and it's just downright ADORABLE. Your dog would be the most festive dog in the neighborhood, and the cutest, to say the least! Not only is this a cute costume, but it's only $6.99! Yes, you heard me right! $6.99!! Order this costume right away from partycity.com to have your dog steal the show!
9. Hot Diggity Dog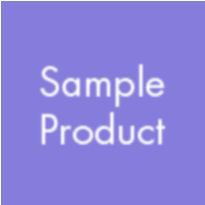 Image Source: partycity.com
Oh, how cliche. But what a classic. This is one costume that will never get old and is just funny every time. The typical hot dog costume is adorable and funny, especially when you have a weiner dog! You could even multipurpose this costume for an outdoor BBQ in the summer: a win-win! Fortunately, you can pick up this costume for only $9.99 at your local Party City or from partycity.com!
10. Air Buds in the Making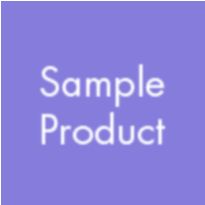 Image Source: partycity.com
For all you sports lovers out there, I've found the perfect costumes for you!! This Halloween, you can have your dog dress up as a football, a cheerleader, or even a referee! Your precious little Sparky can show their pride for whatever sport you love and whatever sport they love to watch with you! Get these costumes at partycity.com for under $15!
11. Animal Dogs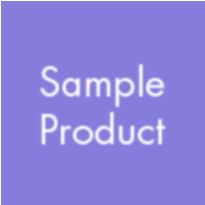 Image Source: partycity.com
Have you ever wondered about what your dog would look like transformed into a different animal? Of course you have because they would be so adorable. Well, now, you don't have to imagine anymore. You can get your dog the cutest little animal Halloween costumes from partycity.com, where they can be any animal from a shark to a butterfly. To say the least, these costumes are amazing and creative. Most of these costumes you can get for under $30, so get them while you can!!
12. Superhero Dog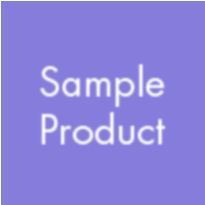 Image Source: partycity.com
To top it all off, we have superhero Halloween dog costumes! There are TONS of superhero costumes out there if you want options! There are plenty to choose from: Wonderwoman, Superman, Batman, Flash, and Spiderman! If you love superheroes and want to support your favorite superhero, have your pup save the night and purchase one of these costumes from partycity.com.
Halloween is one of the most fun and memorable nights of the year! With your pup, you can definitely catch some attention and have everyone wanting to take pictures of your super adorable puppy on Halloween! On Halloween night, your dog can basically be anything you want them to be- a superhero, a dinosaur, a butterfly, a shark, or even a pumpkin. Hopefully, you will pick one of these adorable or funny dog Halloween costumes for your pup and you will have some major fun on Halloween! Happy Hauntings!!